If you're having trouble loading the page, there are a few little things that can help before you contact support.
1. Change your browser to another one
It's worth checking if a different browser will have the same problem with loading the page or displaying the content.

Two browsers are currently supported:
Microsoft Edge and Google Chrome for Windows 7 or later.
If you want to view content on a different browser or operating system (MacOS, iOS, Android, and others), problems may arise.

NOTE:
Our meter download app is only compatible with Windows 7 and above.


2. Incognito Mode
Log in to GlucoContro.online in incognito mode.
Incognito mode has no saved settings, cookies, etc.
It behaves as if you are entering the website for the first time.
In both Edge and Chrome, incognito mode can be enabled in the same place.
In the upper right corner of the browser, click on the three dots symbol.
When the list of options appears, click on "New incognito window" (for Chrome) / "New InPrivate window" (for Edge).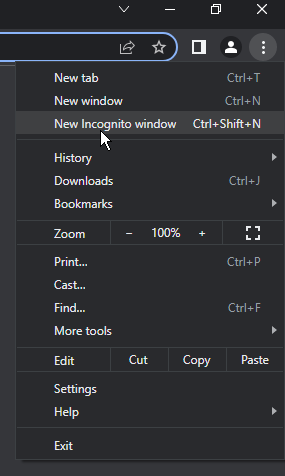 3. Empty cache and Hard reload
You can delete the saved data for a specific website and do a hard reload without deleting data for other websites.
While on the GlucoContro.online page, press the F12 key.
A panel will expand on the right, but we will not use it.
To the left of the url bar, there is a page refresh symbol (a circular arrow).
Right-click on it.
Three options will develop.
Click on the last "Empty cache and hard reload."
Wait a moment for the page to reload.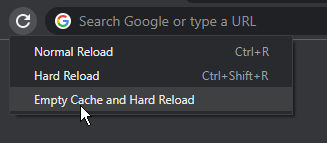 If none of these solutions helped please contact GlucoContro.online support:
GlucoContro Support <support@glucocontro.online>