Browse visit history and visit notes
Your Healthcare Professional can comment on your results and datapoints during the face to face or online "virtual" visits. To review the notes made by your Healthcare Professional please go to the options next to the My results header:

Then click on the History of visits item
A window will be displayed with all the Visits recorded in GlucoContro.online. Visits to which notes are added will have an active button to "Show notes":

Click that button to review the notes: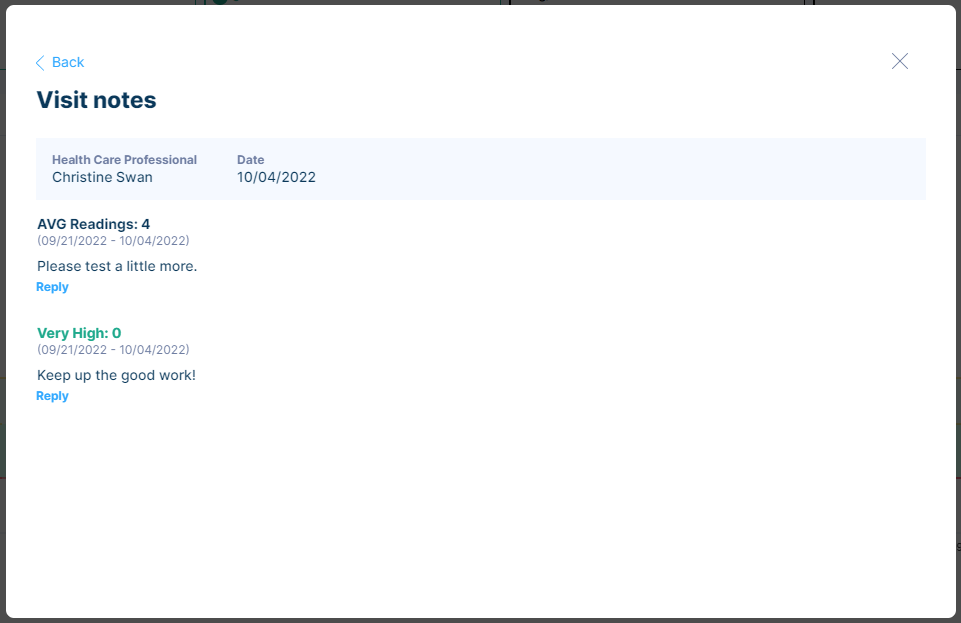 You can also reply to the notes by clicking Reply button under each of them to start discussion with your Healthcare Professional.
Every time there is a new note from your Healthcare Professional you will receive an e-mail to your inbox asking you to go and review the note in GlucoContro.online. We never include the notes themselves or any other medical information within the e-mail message for security reasons.
You will also receive the push notification in GlucoContro.onlinewebsite. You can review your notifications by clicking the bell icon next to your avatar. The number of unread notifications will be displayed in the red circle.