Once you have been invited by the Healthcare Professional you will receive an e-mail to your inbox. If you wish to accept the invitation please follow the link provided in the e-mail.

You will be redirected to the registration page. The page will display a banner that you are now receiving an invitation from your Healthcare Professional. All your data provided by the Healthcare Professional when sending the invitation will be prefilled in the form. Please verify them and make any corrections if necessary.
If you already have an account in GlucoContro.online or Contour Diabetes App go to the login page instead and log in. If you do not yet have an account follow the registration process. You may refer to chapter 1.1 of this guide for more details.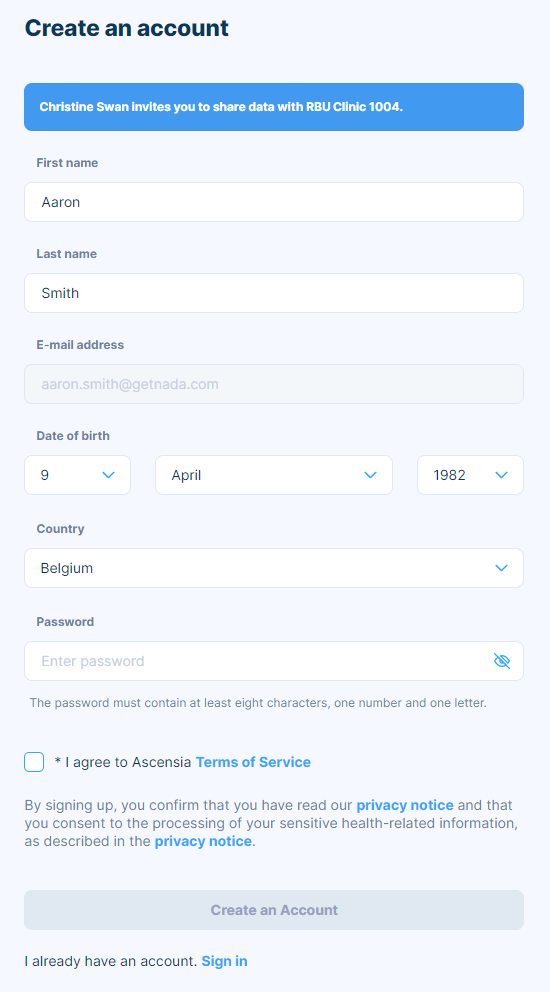 Once you complete the registration or the log-in procedure, the invitation to share the data with Healthcare Professional will be approved. From now on your blood glucose and other data will be available to the Healthcare Professional all the time. You can see all Healthcare Professionals you share data with, in the Menu: