1. If you remember the email address you used to register your account but you have forgotten your password, just go to https://glucocontro.online and click on the blue text "Forgot your password?".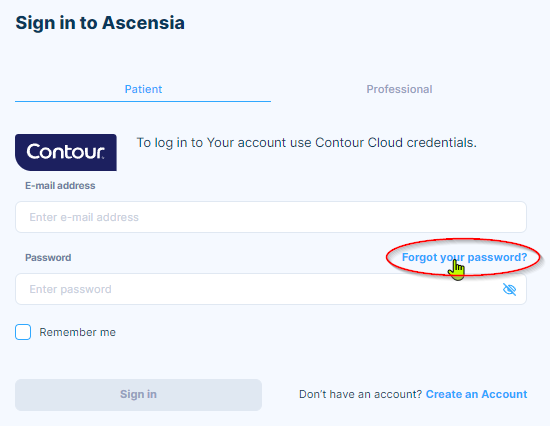 2. In the new window, enter the address that was used to register the account in the new window. Then click "Reset password".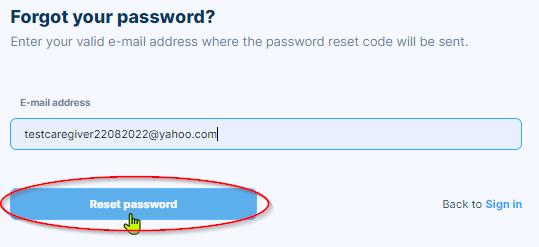 3. After receiving information like the one below, go to your inbox. The password reset email should arrive soon.

4. The message should look like the one below. To reset your password, click the blue text "Set new password".
IF YOU DO NOT RESET THE PASSWORD WITHIN THE HOUR, YOU WILL HAVE TO REPEAT THE PREVIOUS STEPS AGAIN.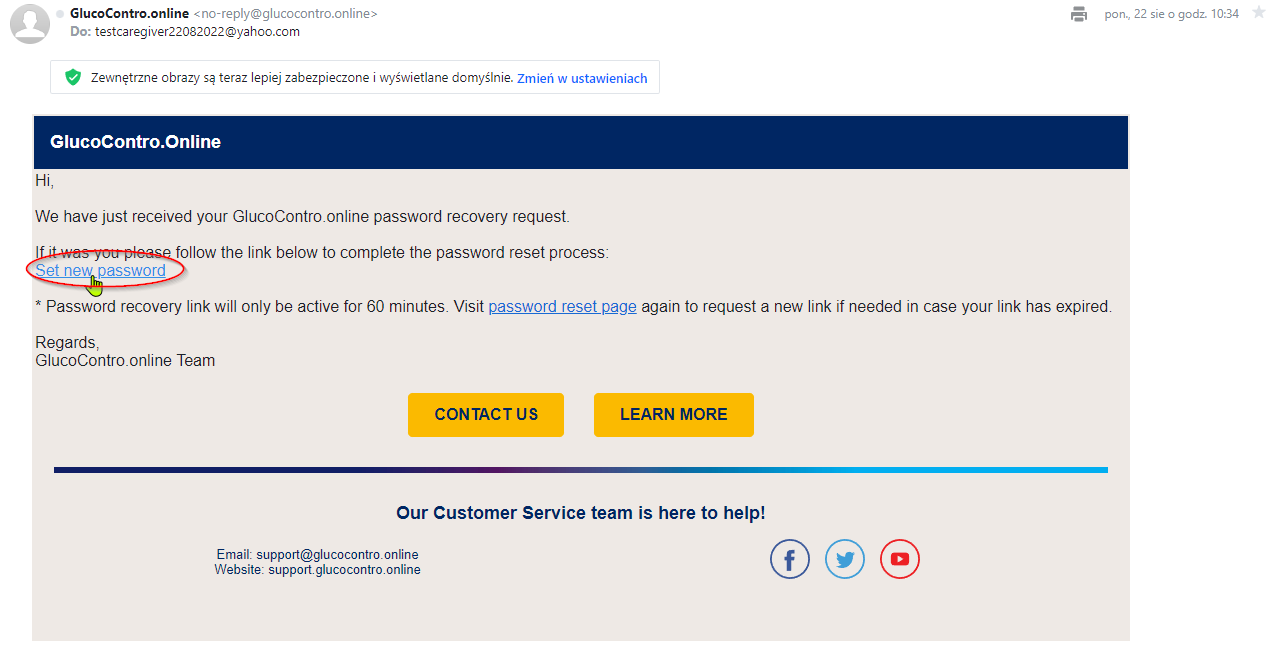 5. After clicking "Set new password" you will see a page like the one below. Enter the new password twice. Then click "Set password".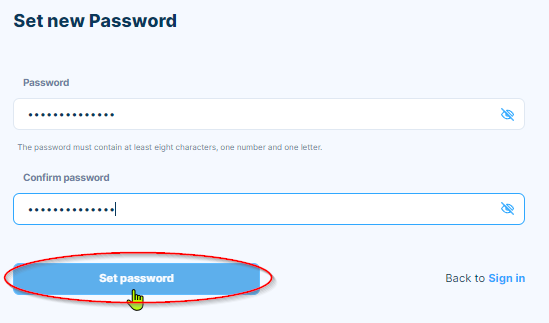 6. Done. Now you can login with your new password.