1. In the top right corner, click on your profile icon.

2. A list of available options will expand. Select "Clinic's settings".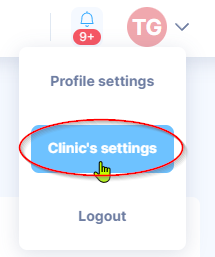 3. A window will open with many options. In "Clinic's Settings" you can change the clinic name and language.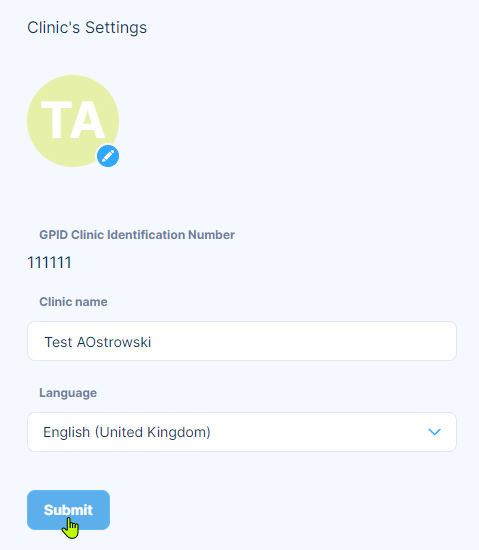 4. In the next, you can re-authorize the data storage option.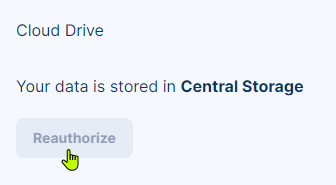 5. In "Clinic Glucose Levels" you can change the measurement units for each type of diabetes. If you want to change them, you must enter the password first.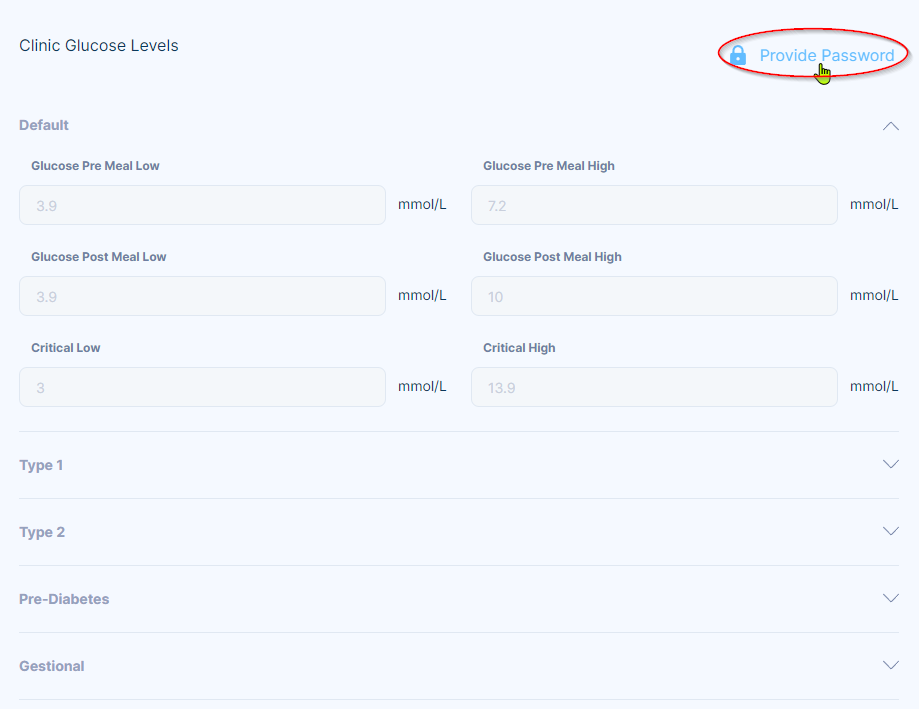 6. The same is true for "Key Performance Indicators". Enter password to change units.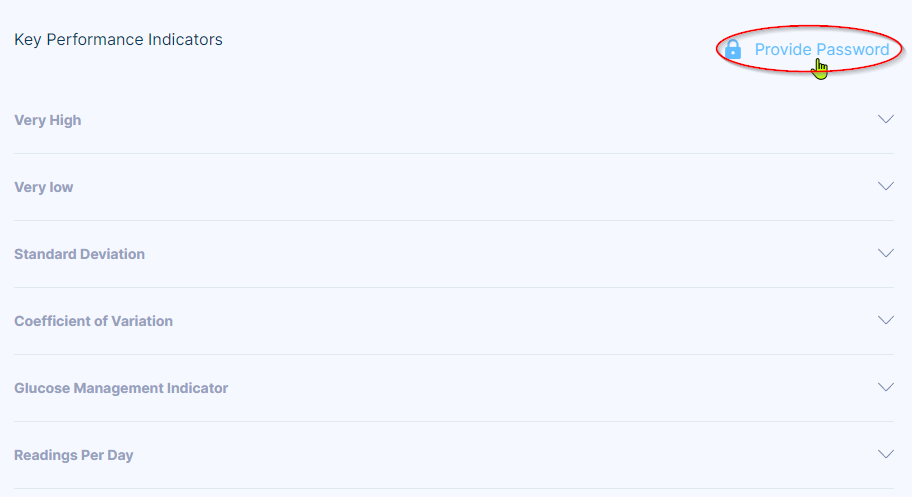 7. The next option is "Clinic's Professionals". Here you can add administrators as well as new health professionals.

8. In "Import patients" you have the option to import patients from GlucoContro Desktop or Glucofacts Deluxe. More at this address:
https://support.glucocontro.online/hc/en-us/articles/4757783836700-GlucoContro-How-to-import-patients-from-GlucoFacts-Deluxe-GlucoContro-Desktop-to-GlucoContro-Online-

9. The last option is to remove the clinic. Please be aware that this operation is irreversible.