Searching for Patient profile
All Healthcare Professionals in the Clinic have access to all Patient profiles, regardless of who created or invited the patient or who is the Leading Healthcare Professional for that Patient.
You can find the last several Profiles you have used in the Menu under Patients option: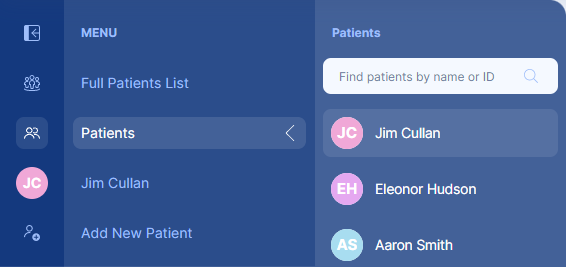 You can use the input above to filter the list by their name and last name. Start typing and the list will be narrowed down to matching Patients. Open Patient profile by clicking selected Patient's name.
List of all Patients
To see all Patients in the Clinic click Full Patients List item in the Menu

You will be able to browse the list of Patient, and filter it by Patient Name, email, Leading Healthcare Professional, and marking. Open the desired Patient profile by clicking on the Patient name in the list.
You can mark the Patient who needs special attention by clicking a star icon next to that Patient's name. Marked Patients will be displayed in the top of the list until the marking is removed.
After the Patient profile has been opened the following Dashboard will be loaded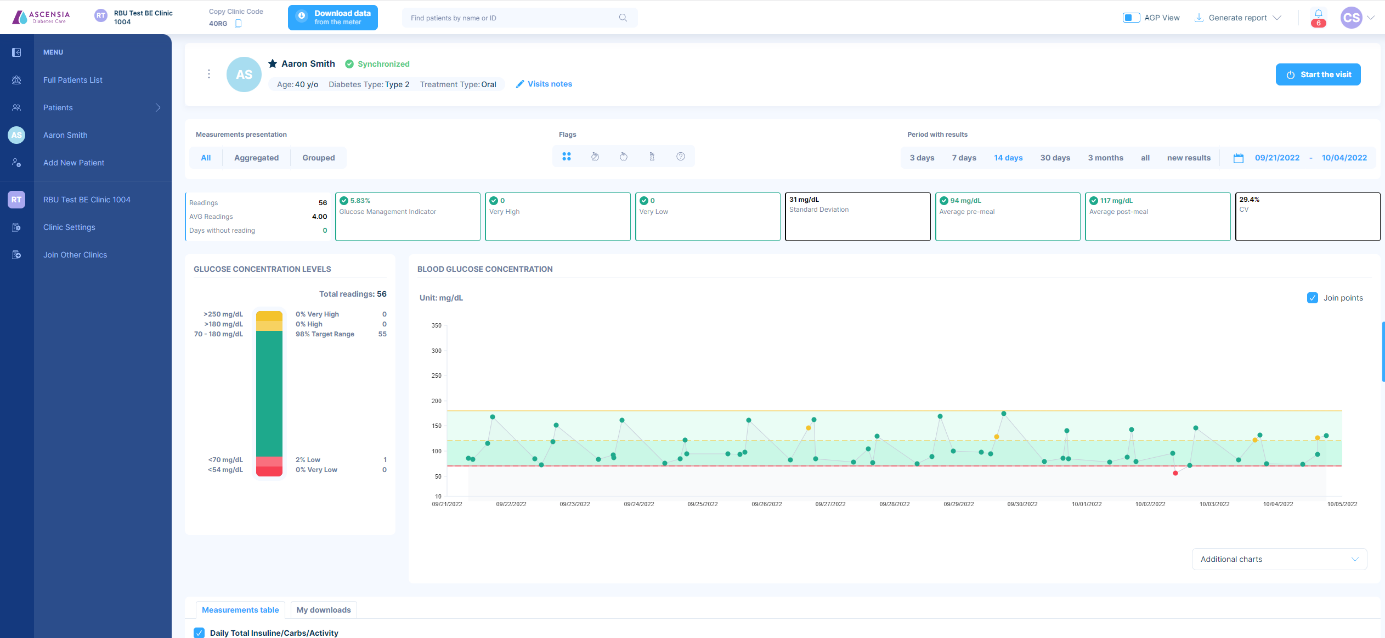 Online data synchronization
When you open a Patient profile belonging to a Patient who has an account in GlucoContro.online, then the system will try to synchronize latest data with this patient's online account. This synchronization covers both personal information, medical information and latest blood glucose readings that Patient may have downloaded at home or using his Contour Diabetes App on a mobile device.
Personal and Health Information
If there are differences detected between Patient's record in the Clinic and Patient's online account then a popup window will be displayed, showing all the differences.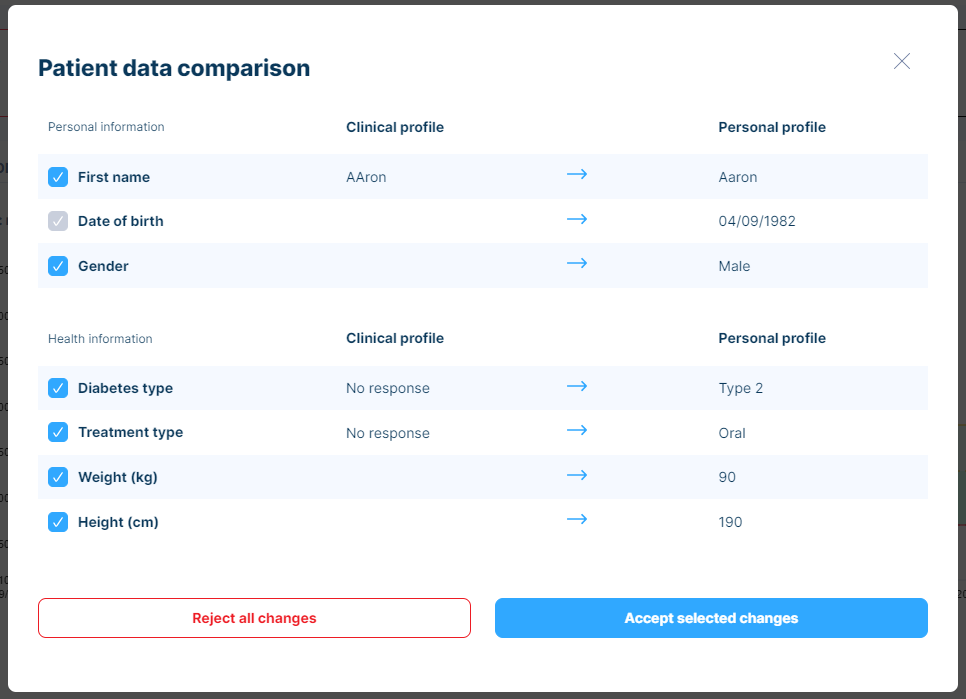 You can choose to accept selected changes or reject all of them. This may be useful if you believe Patient has provided incorrect data for example about his treatment type.
In the latter case the popup will not be shown again until further changes are made to the Patient profile.
Blood Glucose Results
Latest blood glucose results will be synchronized automatically and will be appended to the results already stored in the Clinic.
You will see the synchronization icon rotating when synchronization is taking place. After the icon turns green it means the synchronization has finished.