1. Log in to your account. After logging in, you should see an image similar to the one below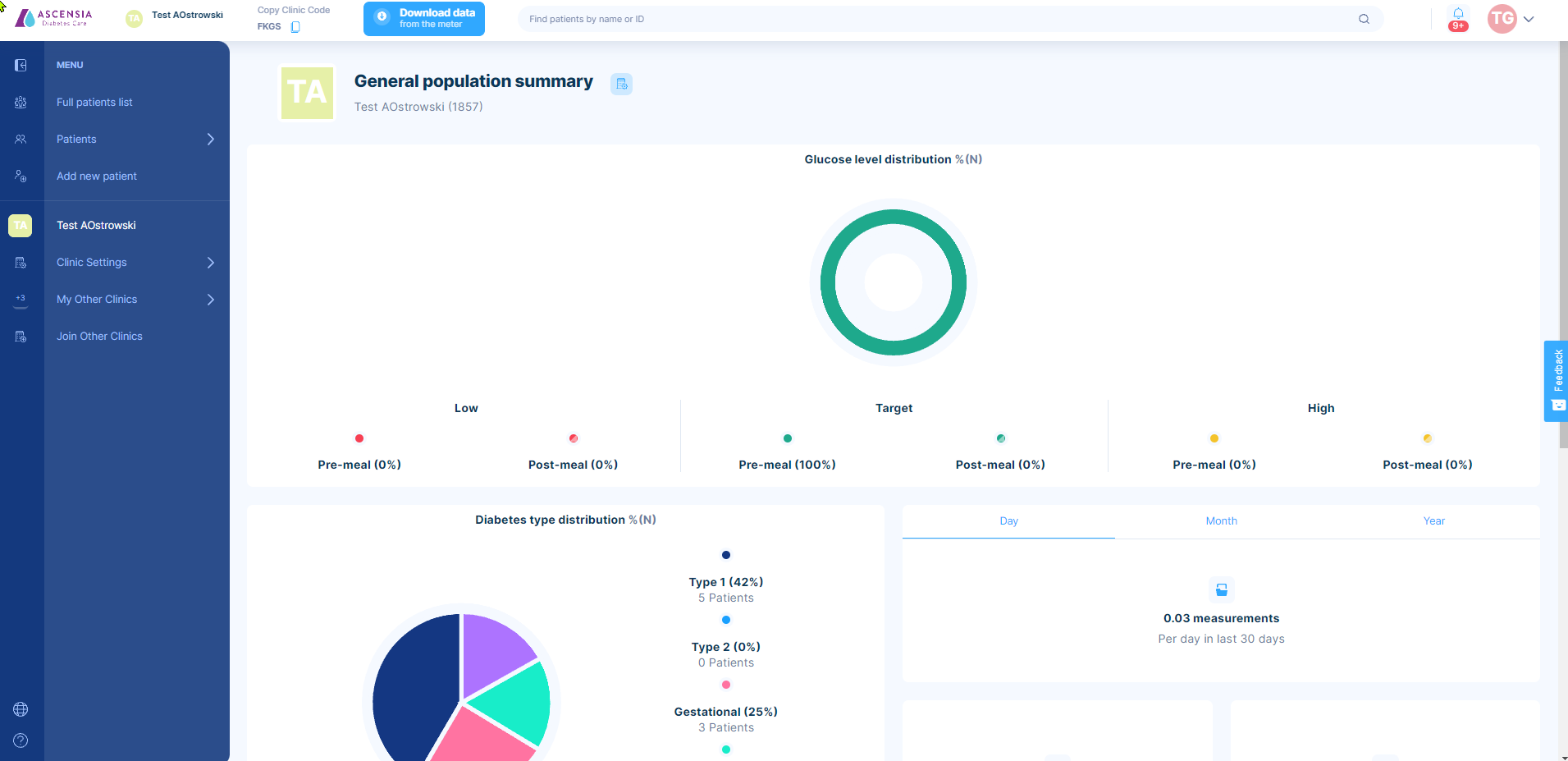 2. In the panel on the left, click "Patients".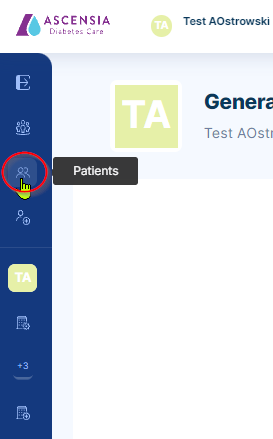 3. The panel will expand. Click on your patient.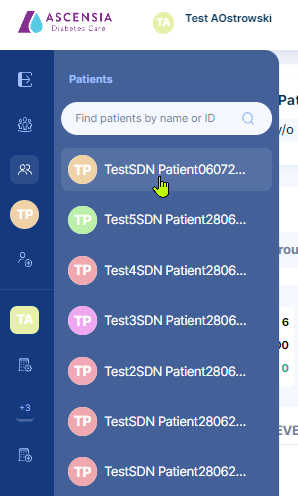 4. You should see your patient's profile and if not immediately then the green "Synchronized" next to it.

5. If there is no green "Synchronised" or you just want to refresh the data, click on the three dots symbol on the left. A list of options will expand. Select the last "Refresh data".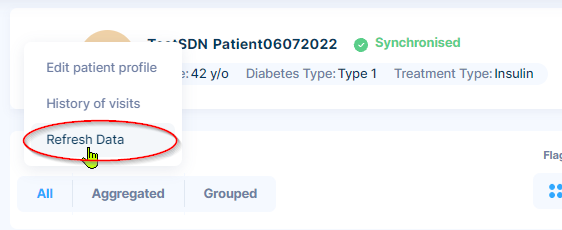 6. The graph and the patient's results are shown below. You can filter out measurments presentation, flags, period with results and date.