1. To accept the invitation to join the clinic, click the blue link "Login or create new account", or go to the website https://www.glucocontro.online/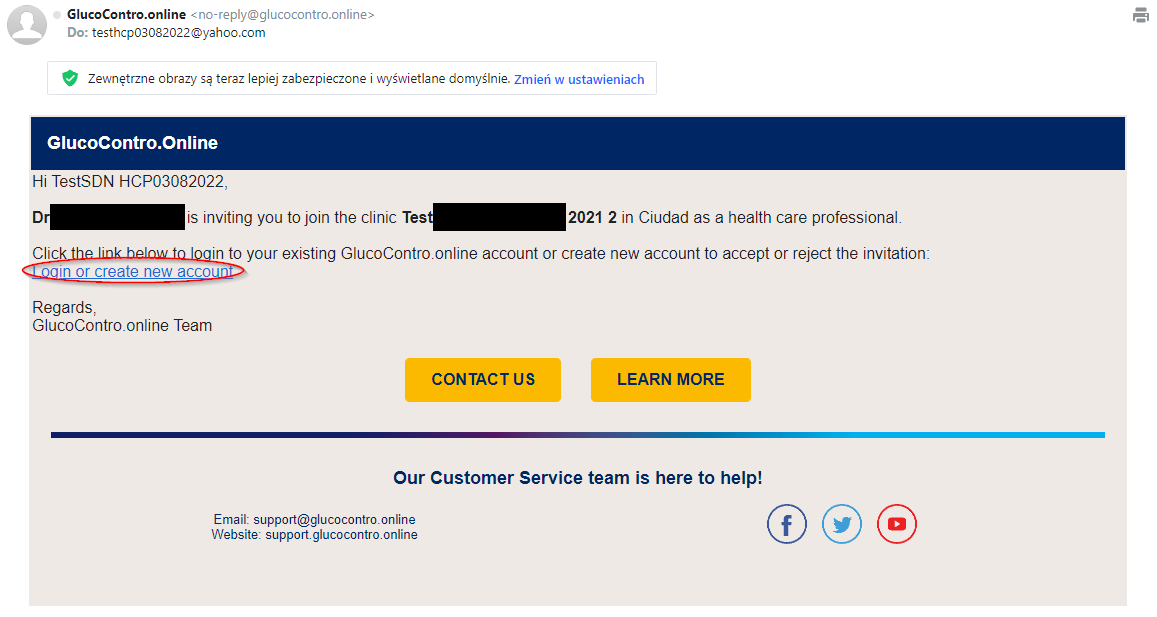 2. Click on the "Professional" tab, then enter your login details below and confirm by clicking "Sign in".
If you do not have an account at GlucoContro, create one.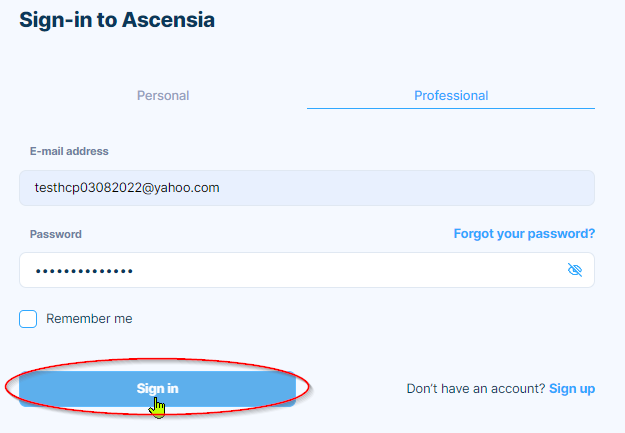 3. After logging in the panel on the left click "My Other Clinics".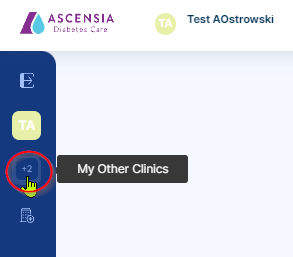 4. The panel will expand. The clinic you were invited by will have a red dot next to the profile icon.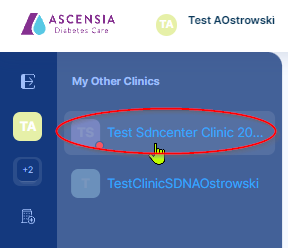 5. A message similar to the one shown in the image will appear in the center of the screen. If it is a clinic you cooperate with, click "Accept".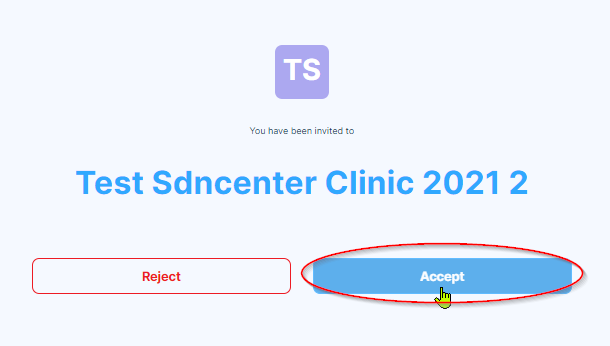 6. Make sure your e-mail address is correct and click "Accept".
After confirming the address, all you have to do is wait for approval from the clinic administrator.