1. Select "Professional" and then click on "Forgot your password?"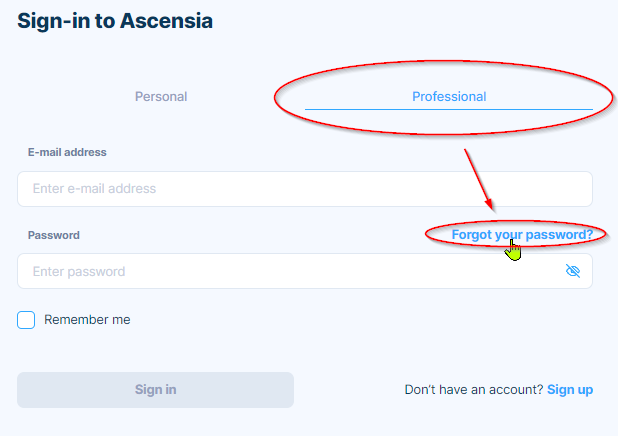 2. You will be redirected to the page where you must enter the email address that was used to register the account. After entering your email address, click "Reset password".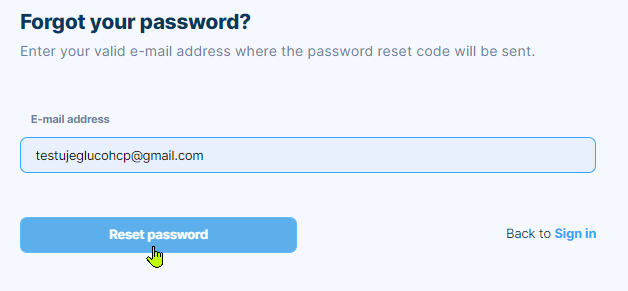 3. After clicking "Reset password" you will be prompted to check the inbox of the given email address.

4. The password reset confirmation email should look like the image below. Click on the blue button "Set new password" to set a new password.
Password reset should be done within 60 minutes. After this time, click on the "password reset page" to send a new password reset link.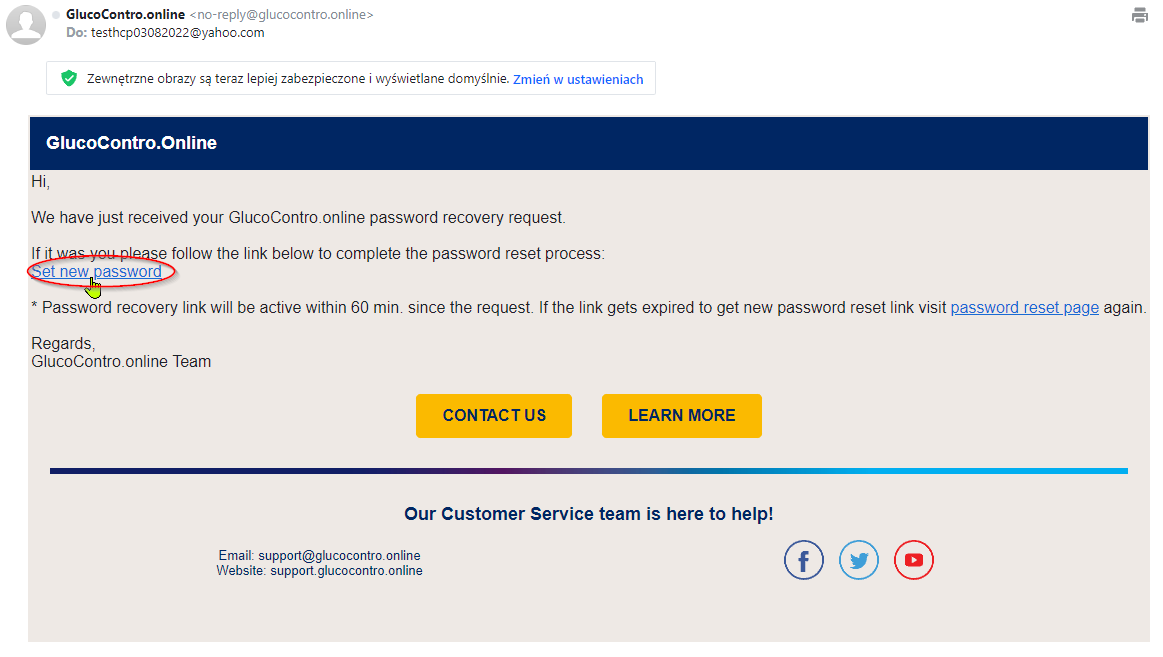 5. After clicking "Set new password" you will be redirected to a page where you can set a new password. After filling in the required fields, click "Set password".