Go to https://www.glucocontro.online/
You will see a login panel as shown in the picture below:


Note
There is no need to switch the account type tab between "Personal" and "Professional". The tabs purpose is solely to display the "Contour" login possibilityto Personal users and hide it for Professional users. Tabs do not determine the ability to login with particular type of an account.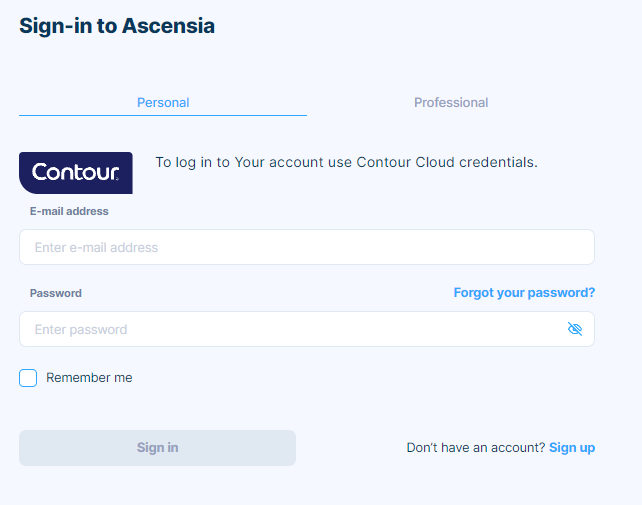 Enter your email address and password in the designated fields. Then click "Sign in" button.After successful log in, you will see your Dashboard similar to the one shown below: