If you already have a Contour Diabetes account, you'll sign in with this credentials. This is one and the same account for both platforms.
1. Go to https://www.glucocontro.online/
You will see a login panel in front of you as shown in the picture below: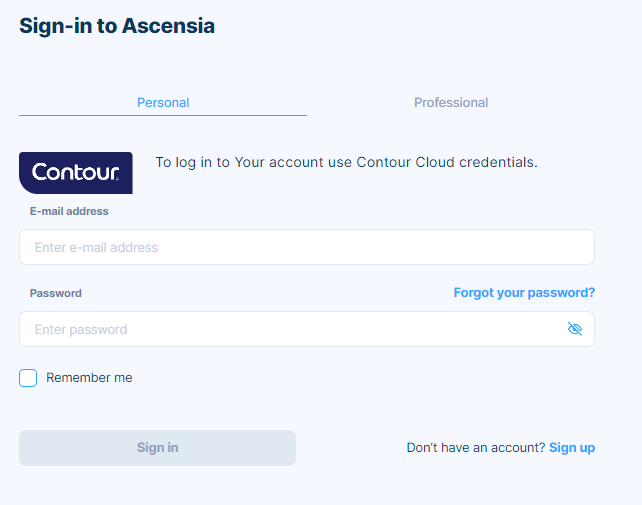 2. Enter your email address and password in the designated fields. Then click "Sign in".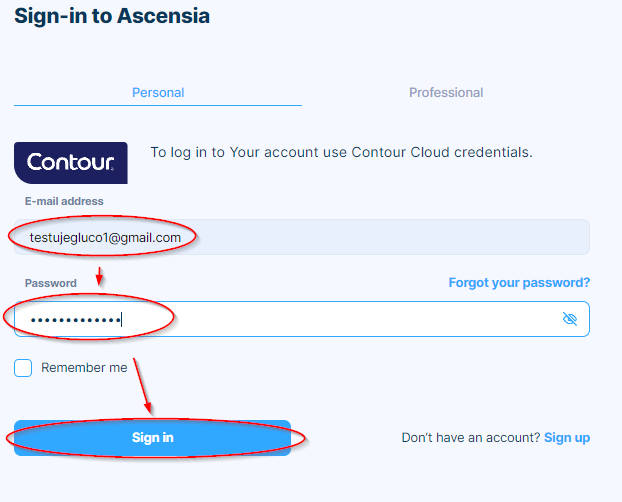 3. After succesful log in, you should see your user panel similar to the one shown below.