Manual method
1. After successfully logging in, click on the fourth icon from the top.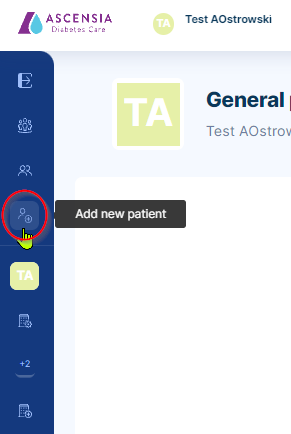 2. A window will appear in which you can invite the patient by manually entering the data.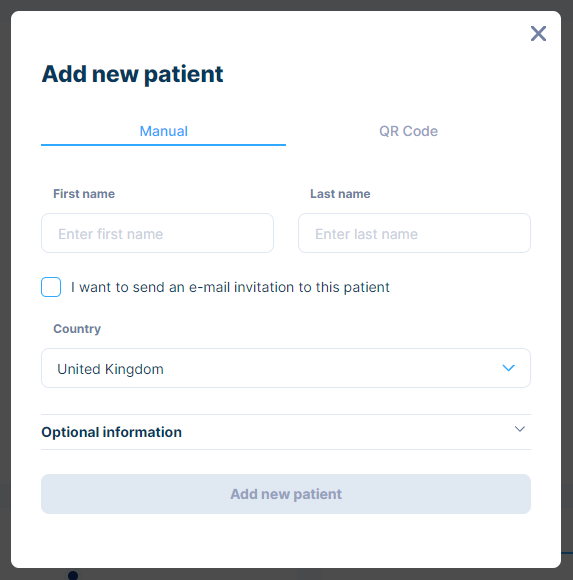 3. All you need to do is enter the patient's first and last name to create an account.
However, if you want the patient to receive an e-mail invitation, click "I want to send an e-mail invitation to this patient".
After clicking on this option, you will be able to enter the patient's email address.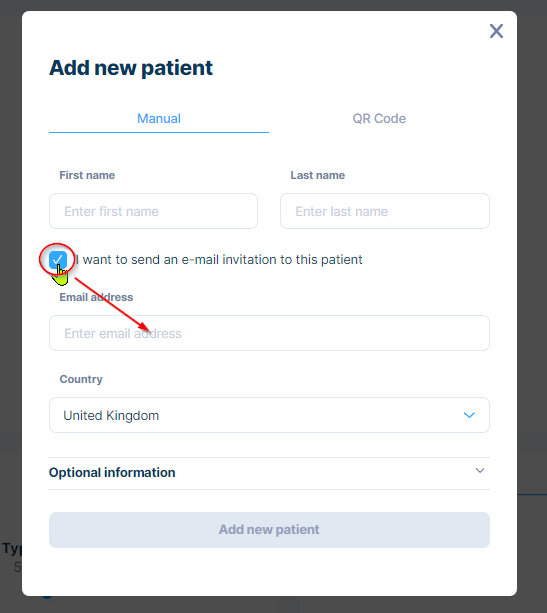 4. You can also expand the "Optional information". Under "Optional information" you can enter more information before creating a new patient.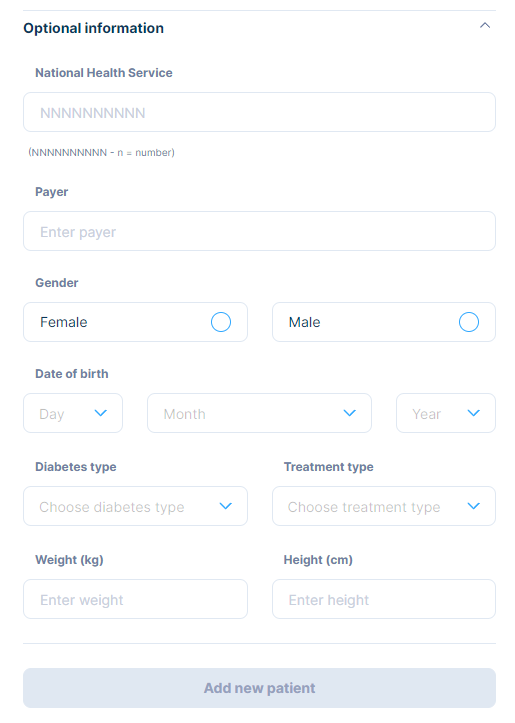 5. After completing the necessary data, the "Add new patient" button will be highlighted in blue.
QR CODE

1. You can also give the patient a QR code to be scanned on a smartphone.
Please note that there are different Android / iOS versions and the patient will need to download a dedicated app first (there are many free ones).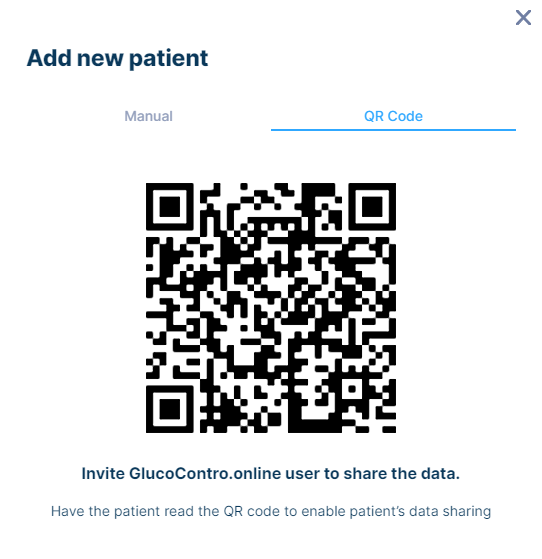 2. After scanning the QR code and entering the link, the patient will see the account registration screen on his smartphone.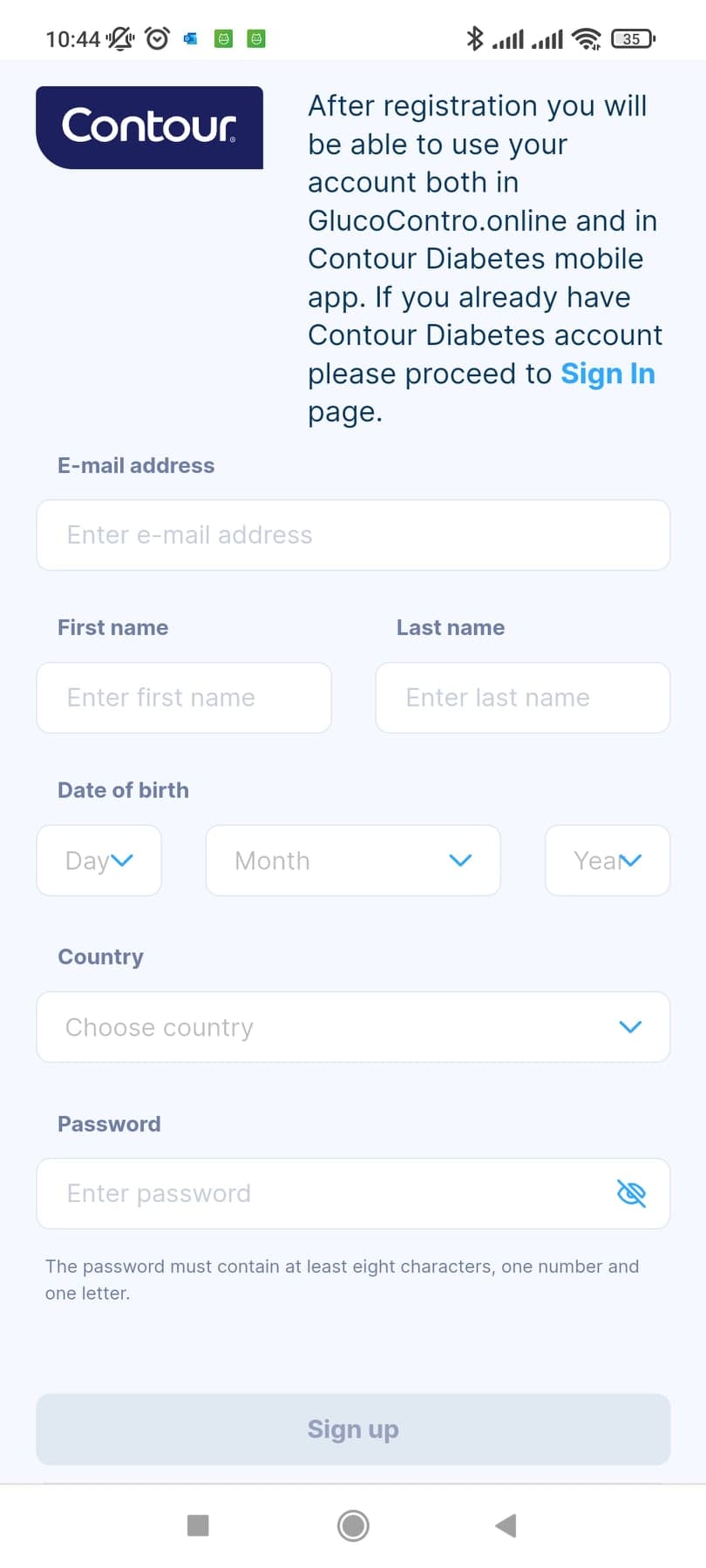 Enroll in the clinic method
1. If the patient already has a GlucoContro account you can provide the clinic code. You will find the clinic code in the upper left corner of the interface.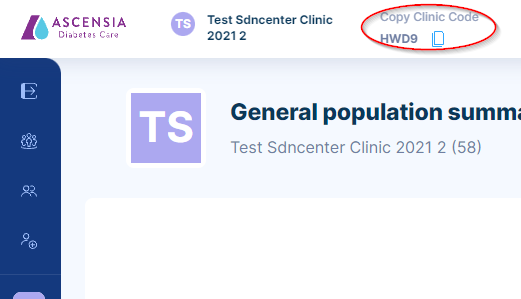 2. Patient must log in and click "Enroll in the clinic". The button is on the left panel.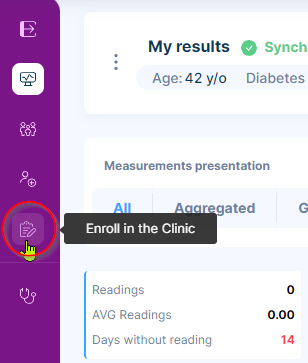 3. A window will pop up in which he must enter the code provided by you.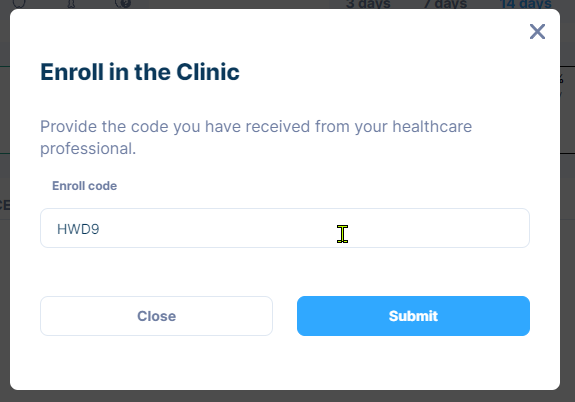 4. After entering the code and clicking "Submit", the patient will await your approval.