If you just tried to register in GlucoContro.online as Professional user, you will be prompted to confirm your email address by following the confirmation link in account verification email.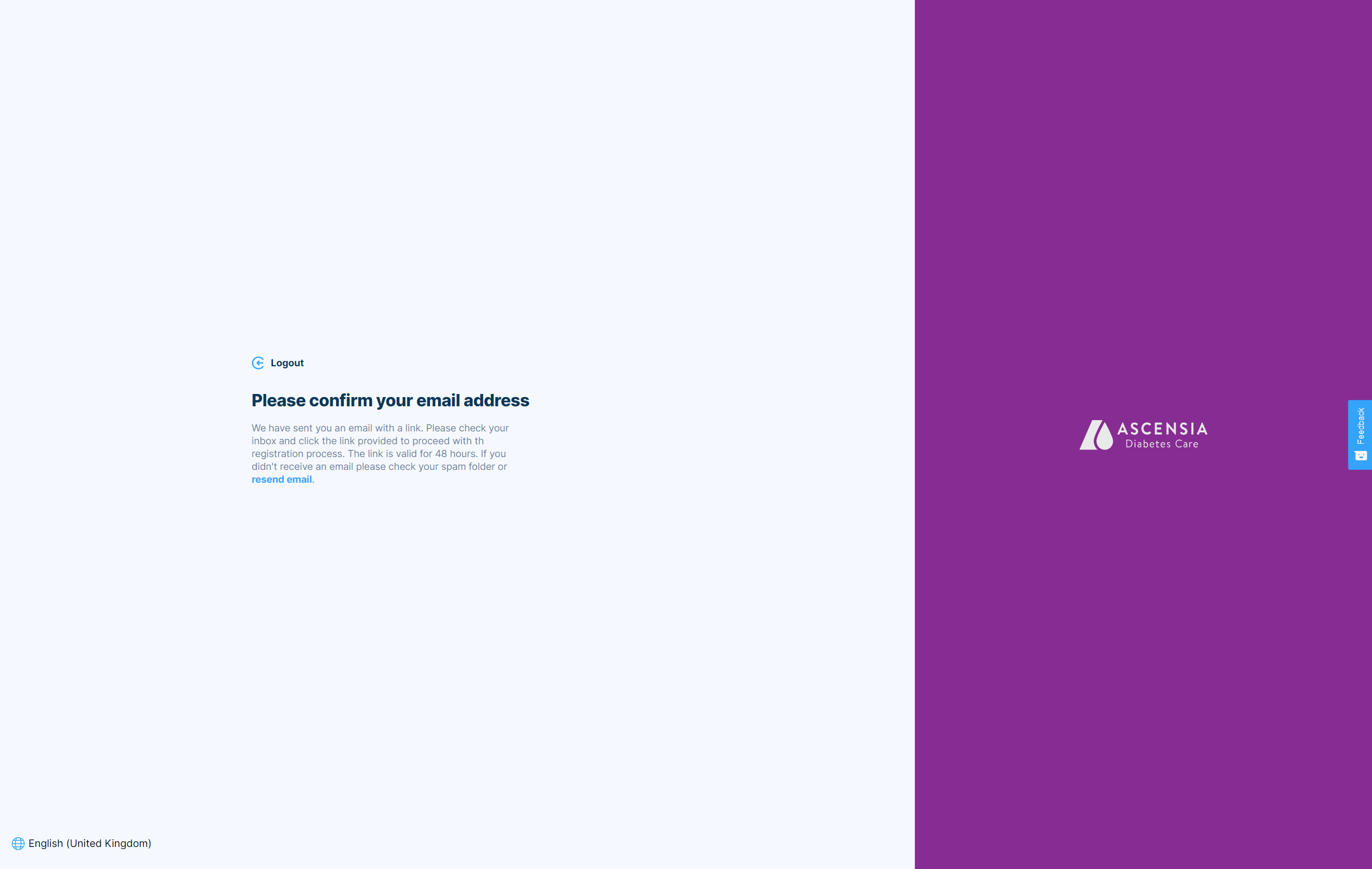 It might happen that you will not receive that email, blocking you in completing the account registration. There might be multiple reason why the email does not arrive. Please follow the steps below to identify the root cause of the issue or contact our support engineer.
The email should arrive from no-reply@glucocontro.online
Possible Causes:
Email was not sent due to temporary technical issue or email arrived but activation link expired
Due to the fact that verification email expires within the 48 hours, the first step would be to try resending the verification email.
While being on confirm your email screen you can click on the blue link resend email.
Verify if the email arrived. If not continue reading this article.
Email was classified as spam/junk or promotion
The account verification email should arrive from no-reply@glucocontro.online account. Some mail accounts might classify the email as spam/junk or promotion. Please check the spam and junk folder or promotions folder if available on your account.
If the email is not present in any of these locations follow to the next section.
Local IT security rules disallow to receive an email from GlucoContro.online domain
Some organizations might have applied local strict email filtering rules disallowing unknown or new domains.
Please contact your local IT administrator and ask if emails from "@glucocontro.online" domain are allow to pass through filtering rules.
You can provide your IT administrator the link to article with detailed IT configuration requirements to allow uninterrupted usage of GlucoContro.online.
Other Cause
If following previous sections did not resolved your issue, contact our support engineer for further detailed analysis.
How do I raise a support request to GlucoContro.online support engineer?